AMD Radeon VII
In 2019 CES event, Dr. Lisa Su happily announced the next generation of high performing GPU. Specially built for gamer and content creators, the new high-end GPU: AMD Radeon VII. The Radeon VII is said to be the second generation vega graphics core. It is the world's very first 7nm GPU made for gaming purpose.
The Radeon VII is built of 60 compute unit which can run upto 1.8 GHz. The Radeon VII is built for one and only reason and the reason is Hardcore Gaming. It has 25% increased performance, 16 GB of High-Bandwidth memory.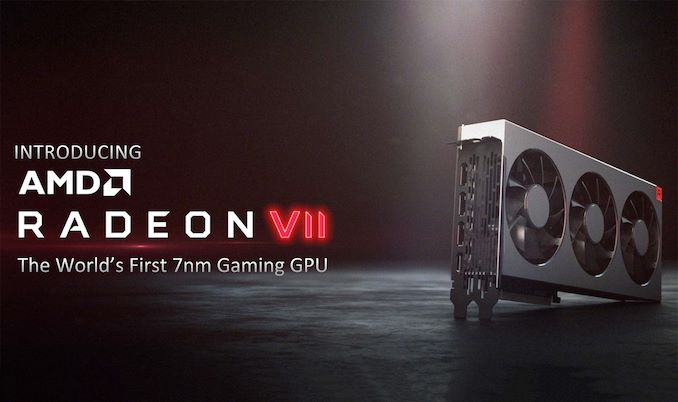 For Content Creator, the new GPU has 27% increased performance in Blender, 27% increased performance in DaVinci Resolve 15, 29% increased performance in Adobe Premiere and 62% in OpenCL.
Moving towards the gaming capability, they've made huge improvement in comparison with the first generation vega. With a live demonstration of Devil May Cry 5 at 4k and highest resolution settings, they demonstrated the power of second generation vega graphics. The game seems to run super fast in maximum setting at 4k above 60 fps.
Dr. Lisa Su showed a live comparison of core i9 9900k with 8 core 16 thread Ryzen. In the competition i9 Run at speed of 2040 whereas Ryzen was performing at 2057. In the demonstration viewers also accepted that the challenge won by ryzen. Moreover, the system power usage by Ryzen is approximately 30% lower than the power consumed by i9.
Viewers seems to be convinced about the power of Ryzen, it's aggressive nature, lower power consumption, 7nm GPU. This year AMD seems to be the winner of competition.
But you may never know what intel is planning to launch.
Thank You for visiting us.
Visit again for daily updates and more tech related information.
-ThecosmoTech